I am not really into junk foods but when I saw this at the shop last Saturday, I couldn't resist myself to not to grabbed them.
Angry Bite – Ini mesti sebab tidak dapat membunuh the piggy-piggy so rasa-rasa macam mau gigit dengan marahnya kan?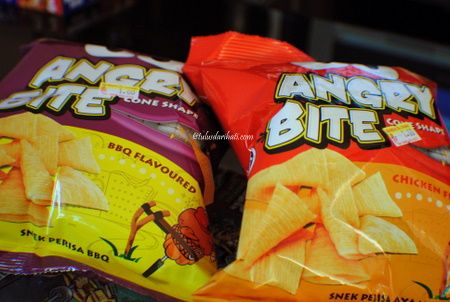 Haha. Funny, isn't? Creative juga orang yang terfikir buat packaging macam ini.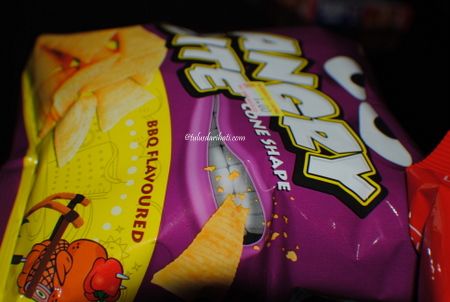 See, how geram dia gigit. Haha.
Well, rasa ini keropok boleh tahan. Consider as sedap juga.