Cuti kali ini saya bercuti…hehehe. Sebenarnya cuti kali ini selain dari bercuti bolehlah juga dikatakan sebagai Reunion of Geng Bulat DPLI UPSI 2008. Kenapa the name is Geng Bulat? Sebab 4 orang adalah bulat besar dan saya pula bulat yang kecil.
Jam 9.30am, 4 Jun 2012 I landed safely at Penang International Airport. Oh Airport ini sedang dalam renovation, jadi tidak  begitu teratur. 15 minutes later, Zila the driver arrived with Mimi (yang sampai awal lagi – jam 8.30am) and without any delay we heading straight away to Queensbay Mall for lunch. Sementara tunggu seorang lagi kawan sampai kami bertiga duduk bercerita. 5 tahun tidak jumpa tu.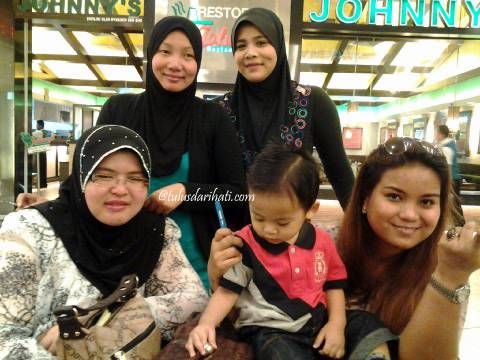 A shoot before lunch. Geng bulat sepatutnya ada 5 orang tetapi Aya cannot make it sebab ada hal.
(Standing at the back: L-R Kay and Ayang. Duduk di depan L-R Zila, Adam (Ayang's son) dan Mimi.
After lunch kami pergi ke Ferrenghi Beach.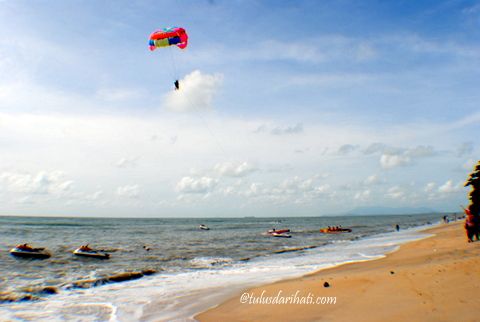 Oh i love this! Boat Parachute activity at Ferrenghi Beach yang betul2 saya mau buat selain dari Jetski. Tetapi hampa.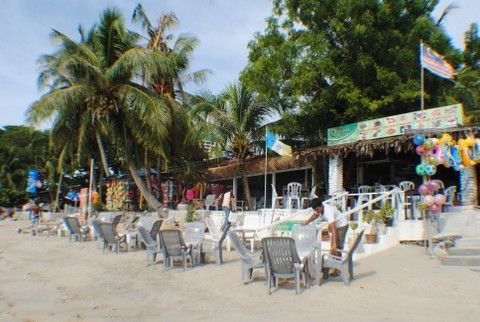 Restoran di tepi pantai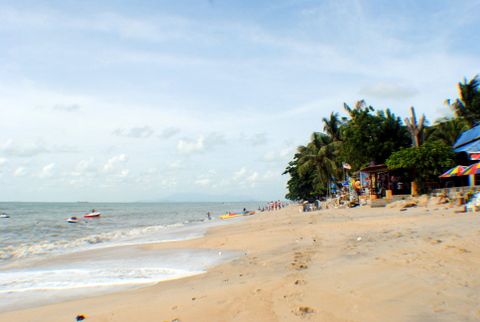 Pantai yang kecil
Personally, saya tidak suka pantai ini. Pantainya tidak luas dan air lautnya kotor – keruh. Tapi saya suka aktiviti di pantai tersebut.
After that Ayang and the family balik ke Balik Pulau, meanwhile the three of us – Zila, Mimi and I ke Sungai Petani Utara untuk balik ke rumah Kakak Zila. Selepas rehat, kami bertiga keluar lagi untuk round-round Penang dan kembali semula ke rumah pada jam 5 pagi.
* I forgot to put watermark on the 2 gambar terakhir.