This evening, on the way home after fetched up my nephew at school I keep on thinking of what to cook for dinner. But after reached at home and done with my 40 minutes simple exercise I felt real tired and everything about the delicious foods that I had inside my mind before started to fade away. I asked my sister to prepare our dinner but she had refused it by simply saying – saya malas. Aiyo, so macamana if semua malas?
Since I haven't eaten any proper meals for today, with a great hesitation I forced myself to go to the kitchen and prepare a very simple dinner.
Nah, inilah untuk dinner just now. A very kampung style.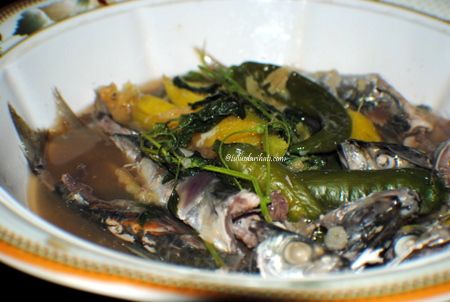 Ikan Basung Ampap dengan hirisan Buah Bambangan dan Lada Hijau. Dibiarkan sedikit berkuah.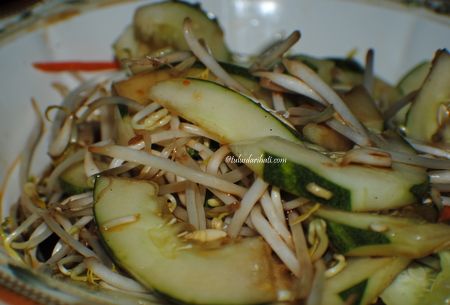 Acar hirisan Timun dengan Toge
Both meals are spicy. Saya makan itu Lada Hijau without buang itu biji. Oh pedasnya. Macam terbakar itu lidah. Tapi memang sedap!
Oh, ada lawan bola antara Manchester United Vs Nowrich City. Siapa yang mahu watch Livestream boleh lah klik link ini Man Utd Vs Nowrich City Livestream